A member of the French resistance, he clandestinely made identity cards and other documents that meant the difference between life and death during the Holocaust.
A
dolfo Kaminsky, a long-unheralded member of the French resistance who clandestinely inked and stamped false identity cards, baptismal certificates, ration books and other documents that meant the difference between life and death for thousands of Jews during World War II, died Jan. 9 at his home in Paris. He was 97.
His death was confirmed by his daughter Sarah Kaminsky, who provided the first full account of her father's underground activities in the book "Adolfo Kaminsky: A Forger's Life," published in French in 2009 and in English translation in 2016. The cause was not immediately available.
Mr. Kaminsky was a self-taught master of forgery and lent his skills over the years to Algerians during their struggle for independence from France, to opponents of the fascist dictator Francisco Franco of Spain, to revolutionaries in Latin America, to anti-apartheid activists in South Africa and to American deserters during the Vietnam War.
He sought no pay for his services; it was not money, he insisted, but rather principle that motivated his work, which he first undertook as a teenager in France. The Holocaust, he said, had taught him that "on every document rests the life or death of a human being."
The first document that helped determine the course of Mr. Kaminsky's life was the Argentine passport that he received by virtue of his birth in Buenos Aires on Oct. 1, 1925. His parents, both Russian-born Jews, had previously lived in France but moved to Argentina when the French government expelled Russian nationals perceived as supporters of the Bolshevik Revolution.
The family returned to France when Mr. Kaminsky was 4 and was living in Normandy at the time of the German invasion in 1940. To help support his family as conditions deteriorated for the Jews, Mr. Kaminsky went to work as an apprentice in a clothes-dyeing shop.
"That's where I discovered the magic of color," he said in an Emmy Award-winning documentary short published in 2016 by The New York Times. He learned increasingly advanced concepts of chemistry as he dyed discarded military coats for civilian wear and washed wedding dresses of stains, watching as the agents he applied caused the fabrics to absorb or release their colors.
He regarded his forgeries as a way of avenging the death of his mother and the other people he lost in the war.
Mr. Kaminsky's mother died when she fell from a train — Mr. Kaminsky believed she was pushed — during a trip home from Paris after warning her brother that he was to be arrested.
Mr. Kaminsky was rounded up with the rest of his family in 1943 and taken to Drancy, a transit camp outside Paris where thousands of Jews were detained en route to Auschwitz and other Nazi death camps. Because they held Argentine passports, the Kaminskys were released.
Still in danger, they decided to seek false papers from the underground. When Mr. Kaminsky, then 18, went to retrieve the documents, the resistance learned of his experience with chemical dyes and recruited him as a forger. His daughter recorded the conversation in her book, which was translated into English by Mike Mitchell:
<p style="margin-left: 50px;">"You know how to remove ink stains?" Mr. Kaminsky was asked.
"Yes," he replied. "That's even my specialty."
"But what about indelible inks?"
"There's no such thing," he declared.</p>
The first fake document Mr. Kaminsky created was his own, allowing him to pass as an Alsatian named Julien Keller.
"Anyone could have done it," he told the Israeli newspaper Haaretz. "I will never forget the dim room, the smell of the wooden table that was lit by a small lamp, the pen and the inkwell."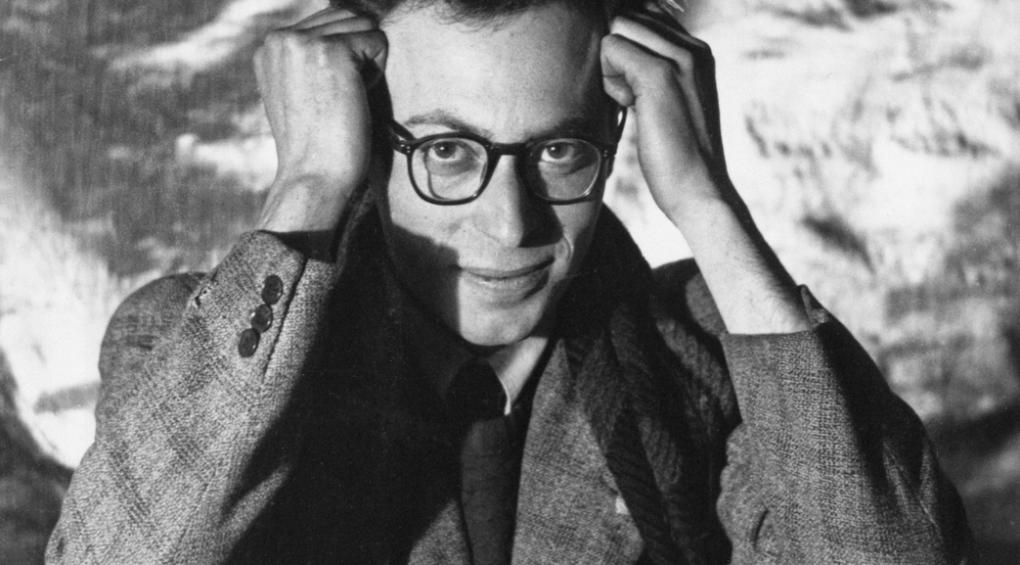 For the rest of the war, Mr. Kaminsky secreted himself in an attic in Paris' Latin Quarter, where he churned out false documents "day and night," he said, working with such unremitting focus that he went blind in one eye.
In some cases he would scrub a valid document of the word "Jew"; in others, he created new identities entirely, transforming a Jewish girl named Edith Mayer, for example, into a Gentile child called Elise Maillet.
Mr. Kaminsky told his daughter that he at times felt that he was working on "a production line at a fate factory." On one occasion, he and fellow forgers were called upon to make papers for 300 Jewish children facing immediate arrest. They needed birth records, baptismal certificates and food stamps for 300 children — 900 documents in all.
"I had to stay awake as long as possible," Mr. Kaminsky said in the Times documentary. "The math was simple. In one hour, I made 30 fake documents. If I slept for one hour, 30 people would die. … So I worked, worked, worked until I passed out. When I woke up, I kept working. We couldn't stop. We finished the documents, but just in time."
Mr. Kaminsky recounted that the Parisian police were ever on the lookout for the "Paris forger." He was once stopped carrying a bag of identity cards and his inks, stamps and quill, but evaded capture when he convincingly told the officer that the satchel contained only sandwiches — and offered him one.
Mr. Kaminsky said he regarded his forgeries as a way of avenging the death of his mother and the other people he lost in the war; in total, according to the U.S. Holocaust Memorial Museum, approximately 77,000 Jews living in French territory were killed in the camps, primarily Auschwitz.
Mr. Kaminsky worked at the end of the war for French intelligence seeking to investigate Nazi war crimes and produced false documents for Jewish refugees seeking entry into what was then the British mandate of Palestine. In the decades that followed, he made a modest living as a photographer while working as a forger on behalf of causes around the world before finally stopping his activity in 1971.
"Of course, everything I did was illegal, … but when something legal is completely against humanity, you have to fight."
"Of course, everything I did was illegal," he said in the
Times
documentary. "But when something legal is completely against humanity, you have to fight."
Because of the secrecy of his work, Mr. Kaminsky spent long periods away from home. His first marriage, to Jeanine Korngold, ended in divorce. He later married Leila Bendjebour, an anti-colonial activist whom he met while living in Algeria.
Besides his wife, survivors include a daughter from his first marriage, Marthe Kaminsky; three children from his second marriage, Atahualpa Kaminsky, José-Youcef Kaminsky and Sarah Kaminsky; a sister; and nine grandchildren. A son from his first marriage, Serge Kaminsky, died in 2012.
"I've had a very happy life, with an adorable wife, children; truly something to be proud of," Mr. Kaminsky told the Times with emotion. "But there are so many corpses," he added, reflecting on the war. "If I hadn't been able to do anything, I wouldn't have been able to bear it."
Emily Langer has been a reporter on The Washington Post's obituaries desk since 2011. She previously worked for the Outlook and Local Living sections. Before joining the Post in 2007, she was a researcher for The Almanac of American Politics. From 2010 to 2011, she was a Fulbright fellow in Trieste, Italy.